Bio for Nathaniel Berman, Director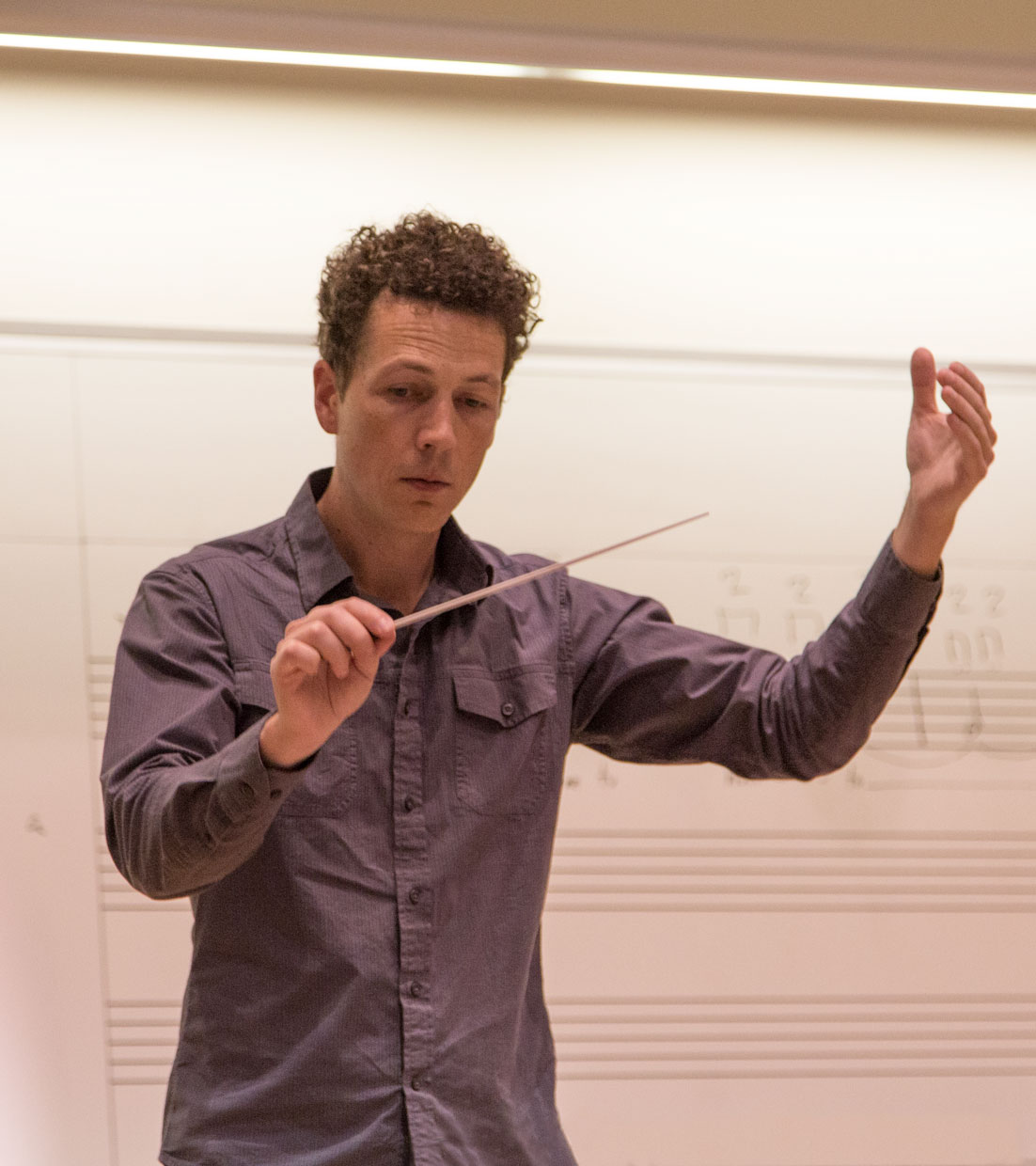 Conductor Nathaniel Berman maintains a diverse range of activities as a performer and educator in the San Francisco Bay Area. A faculty member at UC Santa Cruz since 2007, he is conductor of the UCSC Concert Choir and Wind Ensemble, and has appeared as guest conductor of UCSC Orchestra. He has frequently participated as conductor in the April in Santa Cruz Festival of New Music at UCSC, and worked with UCSC Opera Theater as Music Director of Riddle Me, a commissioned chamber opera by Alan Shearer.
Nathaniel is Music Director of the Santa Cruz County Youth Symphony, a position he has held since 2011, and has appeared as guest conductor of the Santa Cruz County Symphony in annual collaborative concerts with the Youth Symphony. Berman also holds the position of Assistant Conductor with Peninsula Symphony, where he conducts the annual Family Concert and appears regularly on the podium at subscription concerts.
A strong advocate for new music, Nathaniel is the resident conductor of the San Francisco-based new music ensemble Wild Rumpus, with whom he has led premieres of commissioned works by Ruben Naeff, Lee Weisert, Yao Chen, Dan Van Hassel, and many others. In August of 2014 he worked with members of Bang on a Can All-Stars and Alarm Will Sound on recording composer Jenny Olivia Johnson's forthcoming album Don't Look Back.
As a singer, Nathaniel has been a member of the professional new- music chorus Volti, where he also served as Assistant Conductor, and has sung with early music ensembles Pacific Collegium and EUOUAE. He has also conducted and played trumpet for puppet theater performances at the San Francisco Performance Art Institute.
Nathaniel received his Master's degree in conducting from UC Santa Cruz, where he studied with Nicole Paiement. His first instrument was trumpet, and he grew up playing duets with his dad, a jazz pianist and singer.